Sex In A Cold Climate




Documentary About Magdalene Laundries and Asylums



Interlocking interviews of 4 women interred in various Magdalene asylums and/or orphanages because of out-of-wedlock pregancies, being sexually assaulted, or just being "too pretty" (believe it or not). 'Magdalene Laundries' was a giant laundry business run by Nuns (Sisters of Mercy) who forced young women into these asylums, torturing and using them for free labor. Held against their will, the girls were degraded, and manipulated into believing they had to be washed of their 'sins' for being "fallen women". That is, for getting pregnant before marriage (including victims of rape), for being "too pretty" and "tempting to men", mentally disabled, or if a girl was outspoken, strong-willed, or otherwise non-conforming. The innocent ladies were forced to work endlessly without compensation, starved, and physically abused, denied of their rights and freedom. They also endured a daily regime that included long periods of prayer and enforced silence. An estimated 30,000 women passed through Ireland's laundries and the last asylum in Ireland closed on September 25, 1996. To-date, the "Sisters of Mercy" deny the abuse they have caused, but claim that the documents of many inmates have burned in "accidental" fires. The Irish government has done nothing about this. In fact, to-date the government claims the ladies were here "willingly". Survivor testimonies prove otherwise.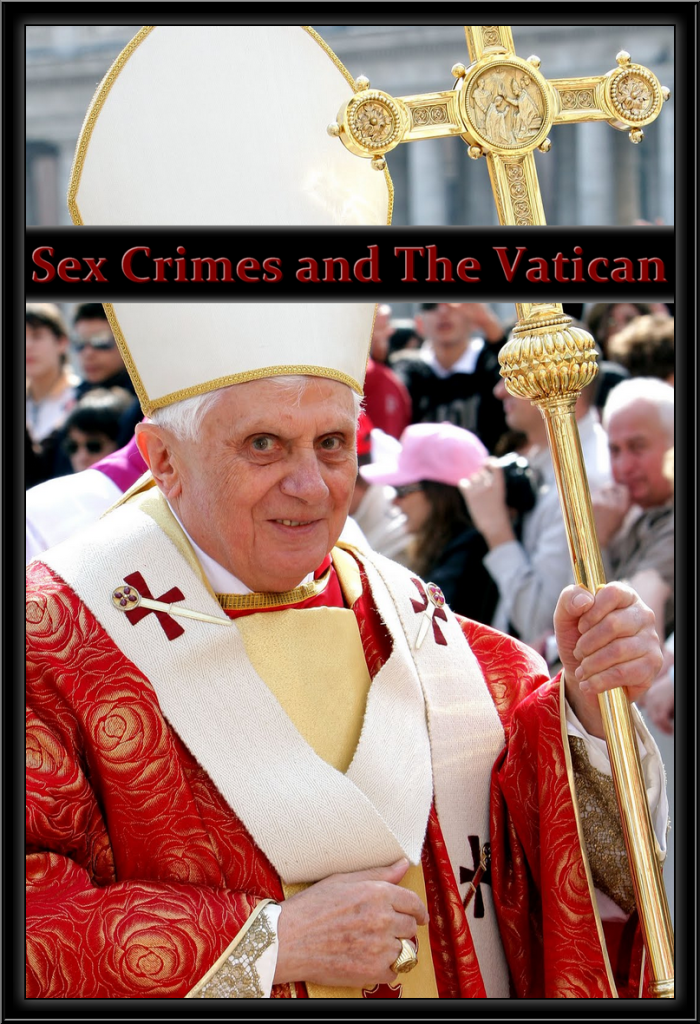 Sex Crimes and the Vatican
Created in 1962, a now infamous document was issued in secret to bishops. Called Crimen Sollicitationis, it outlined procedures to be followed by bishops when dealing with allegations of child abuse, homosexuality and bestiality by members of the clergy. It swore all parties involved to secrecy on pain of excommunication from the Catholic Church. This document was reissued in 2001 by Cardinal Joseph Ratzinger and sent to all bishops. Yet rather than ordering more openness and cooperation with the authorities as demanded by both law enforcers and the victims, he reiterated its policies and ensured that the Code of Silence be applied to all cases of child abuse involving a priest. Cardinal Ratzinger also instructed that all cases should now be referred to his office directly and that he would maintain 'exclusive competence' over the handling of allegations. This is the Catholic Church's policy to this day and Cardinal Ratzinger is now Pope Benedict XVI. The policy laid out in the above document has led to systemic failure by the result that a significant number of priest have, in effect, been allowed to abuse again, and further children have been put at risk. As the documentary explores, Colm O'Gorman is the man responsible for breaking open decades of abuse by Catholic Priests in Ireland in the BAFTA award-winning BBC special Suing the Pope. He links international 'systemic evidence' to argue the Vatican has a policy to cover up the sexual abuse of thousands of children across the world. In Sex Crimes and the Vatican O'Gorman explores four separate cases internationally of widespread clerical abuse, putting the Roman Catholic Church on trial for the reckless endangerment of children. O'Gorman raises the question, 'Is the Church in default of its obligation as a signatory to the UN Convention of the Rights of the Child?'